Just because it is December in The Garden does not mean there isn't gardening to do. This past Fall I had decided that I was not going to cut the spent flowers and completely clean out the raised beds as I have always done in past years. This time I thought it would be nice to leave something for the birds and bugs to use for food and shelter. On my favorite gardening show, Gardener's World with Monty Don, he and his guests had mentioned leaving the dead flowers over Winter for the wildlife. While having less work to do seems like a great idea, for me it is hard.
In late October, when the plants were really dying off, I thought how nice it was not to break my back pulling dead plants and raking leaves. My daily inspections of the yard though quickly became frustrating. I really wanted to get my hands dirty and tidy things up. I realized these activities were not chores, but actually quite relaxing. With nothing to do, I eventually gave up on my daily strolls through the yard. What was the point? I would go out to clean up the brown snowmen the pups would leave, but I completely ignored the plants. This over time became just a bit depressing for me. I missed gardening.
I realized I had lost my focus. Last Spring I was trying to design a yard that had year round interest. Today I decide to ease up on the new "No Clearing " rule and clean up a bit. I started on one end of the yard with clippers and a bucket and got to work. I didn't do anything drastic, but I cleared up fallen leaves from the tree, and ground cover that was a bit too out of control, plus I dug up a few basil plants that were done.
With a fresh perspective I was able to see there is still a lot of life and color to appreciate, and a lot of work to be done. Then I became overwhelmed. OH GEEZ!!! There is just no making me happy. Okay. One section at a time. Let's start with what once was the Foxglove Garden, but now is the Hydrangea garden. I bought two different pots of hydrangeas at Home Depot in different colors. Each pot had three plants. So how many pieces of corn does little Becky have? I was starting to sound like a math problem, so I went with it. Be grateful I am not Common Core, or the answer would be 4 Rocks. Anywhoo… I split the plants in the pots up and ended up with some tiny plants. The Hydrangea flower bed did not look impressive when I first planted it and it looks even less so now.
As you can see I have managed to get worse at gardening. BLEGH! I don't know why those elephant ears popped up, but they gotta go… The Hydrangea should get pretty big next Spring, so I need to find someway to make this area look pretty during the Winter, but give the Hydrangea space in the Spring. Hmmmmm… Clearing out the leaves is a start, then maybe add in some mulch. After that… I am clueless. Maybe a Gnome. HOLY MOLY!! An Elf Village!!!! I need to build an Elf Village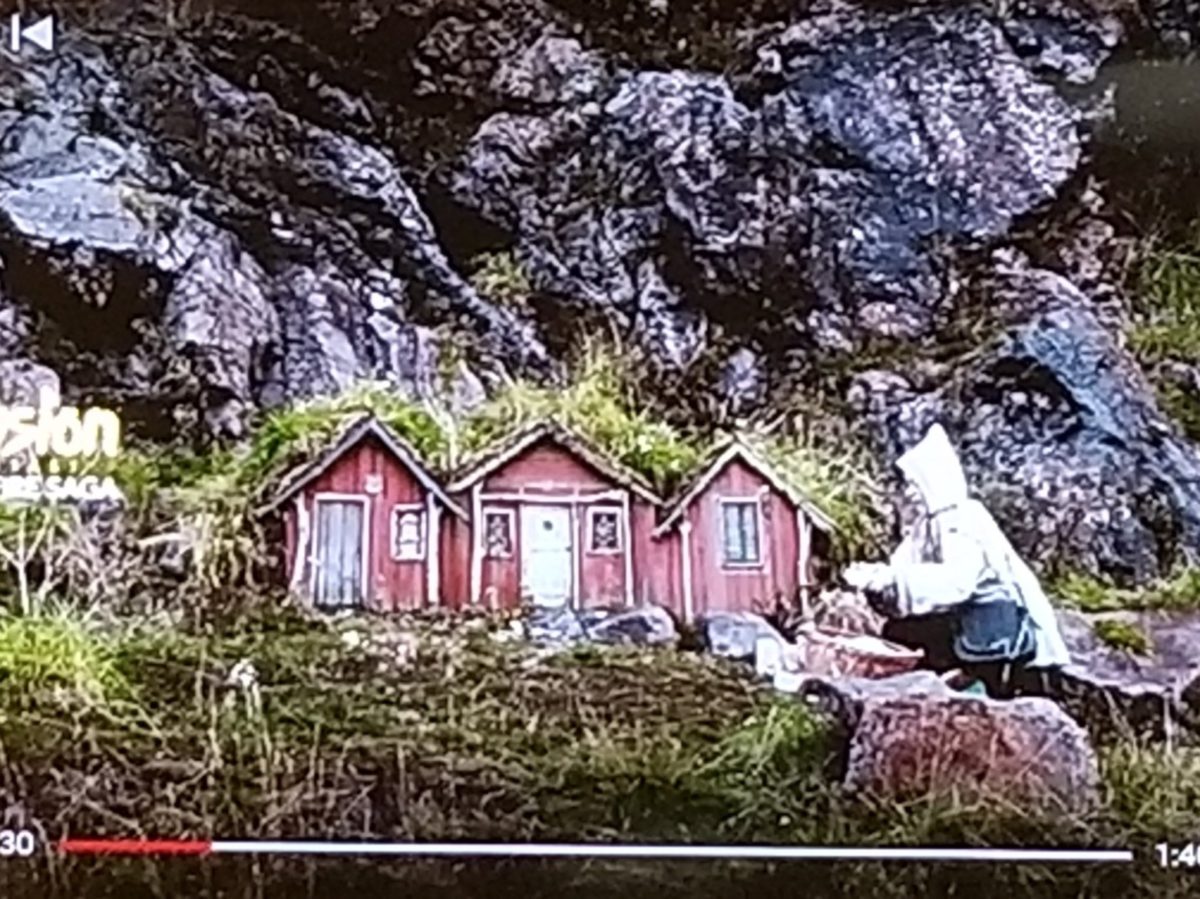 I saw this on Will Ferrell's new movie Eurovision Song Contest:The Story of Fire Saga. I must build this.