Easy Christmas Cookies: Cappuccino Crinkles. I think I have said that the other cookies I bake every year are my favorite cookie, and I will say it for the Cappuccino Cookie as well. THEY ARE MY FAVORITE! I love the chocolate and the coffee taste in these guys. Two of my favorite things. This is another one I got straight from the Better Homes and Gardens cookbook. They make them as large cookies, while I actually make them much smaller for twio reasons. The first is they are a little rich, and too much would be a bit much to have all at once. Second, I like to add a variety of cookies to the Christmas Cookie plates I give my friends and family each year, and I like them all to be about the same size. I love to eat these cookies as a mid-morning snack, but also in the evening with a glass of red wine. Yes… they are great with red wine!!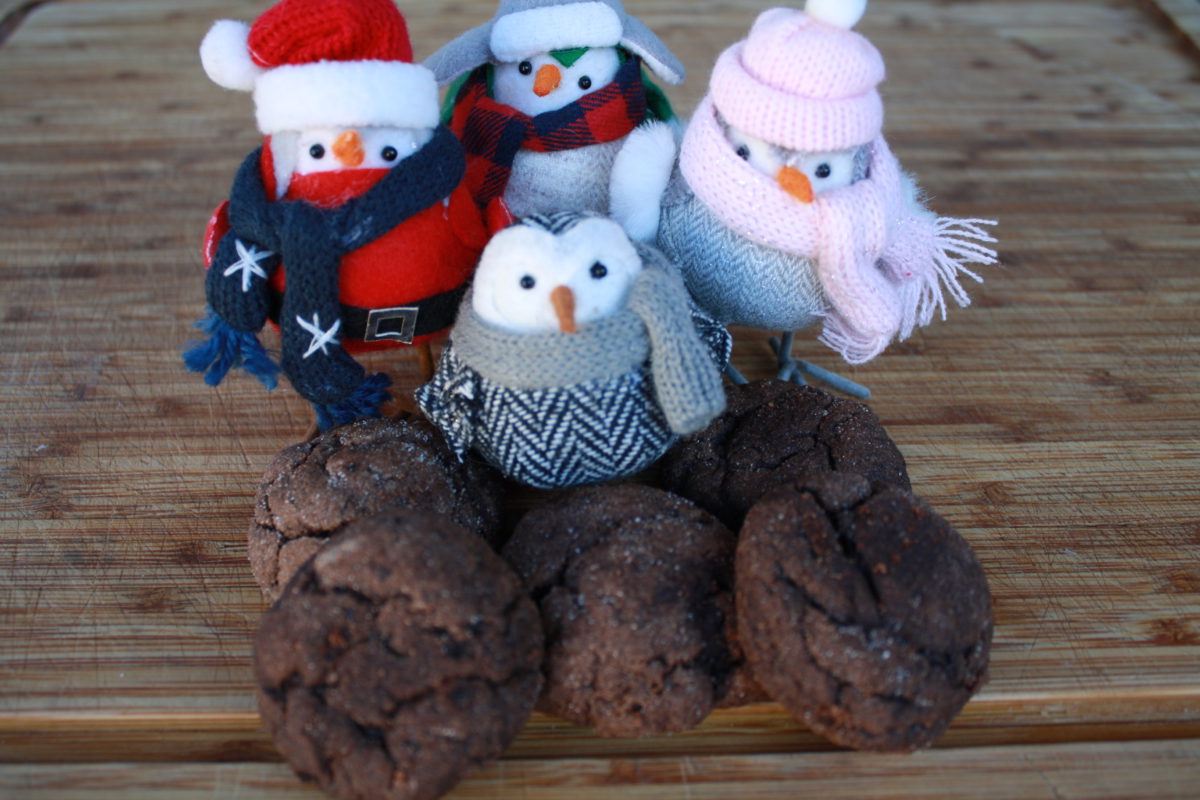 Ingredients
⅔ cup butter, softened
2 cups packed brown sugar
1 ⅓ cups unsweetened cocoa powder
2 tablespoons instant coffee granules
2 teaspoons baking soda
2 teaspoons ground cinnamon
¼ teaspoon salt
4 egg whites
1 6 ounce carton vanilla low-fat yogurt
3 cups all-purpose flour
½ cup granulated sugar
Directions
Step 1 In a large bowl beat butter with an electric mixer on medium to high speed for 30 seconds. Add the brown sugar, cocoa powder, coffee granules, baking soda, cinnamon, and salt. Beat until combined, scraping sides of bowl occasionally. Beat in the egg whites and yogurt until combined. Beat in as much of the flour as you can with the mixer. Stir in any remaining flour. Cover and chill dough about 1 hour or until dough is easy to handle.
Step 2 Preheat oven to 350°F. Place the granulated sugar in a small bowl. Shape dough into 2-inch balls (As I had said earlier, I like my cookies smaller, so I make 1/2 balls of dough). Roll balls in sugar. Place balls 3 inches apart on an ungreased cookie sheet and flatten slightly.
Step 3 Bake in the preheated oven for 13 to 15 minutes or until edges are firm. (If you make them smaller like I do, cook for only 10 minutes then check if they are done by sticking a toothpick in the center. If it comes out clean, they are done. DO NOT OVER-COOK!) Cool on cookie sheet for 1 minute. Transfer to a wire rack; cool completely.