MERRY CHRISTMAS TO ME! This year for Christmas hubby surprised me with a CNC machine. Specifically an X-Carve by Inventables. I have never used one before and to say that I feel intimidated is an understatement. I am very clumsy navigating my way around computers, and I have little to no patience. This is a very bad combination, but I really love making things out of wood and metal. You will often find me making holiday decorations for the front yard, or homemade gifts for family and friends. I have just about worn my jigsaw out, so it is time for me to go to the next level.
Thankfully hubby is just as excited about it as I am, but unlike me, he has the patience to do the research. The X-Carve arrived in five separate boxes, but putting it together wouldn't be the first step. It's going to take up quite a bit of space in our garage and we need to use that space wisely. We decided the most efficient use of space would be to put it on a table that could be folded up when not in use. The table also has to be extremely sturdy. Many users have strongly advised the X-Carve be on a torsion box. Those who have tried to skip doing this found the machine had too much movement, skipped around, and the pieces they were trying to create were sloppy. Check out this great Video by Woodbrew for a fantastic folding table design by clicking here.
As you can see I will be sharing my workspace with the mailbox. The mailman wasn't too thrill to see the mailbox filled with tools…again. I will be sure to keep the garage door closed next time I make a mess in the mailbox. The third picture shows the table folded up, just before hubby added the legs.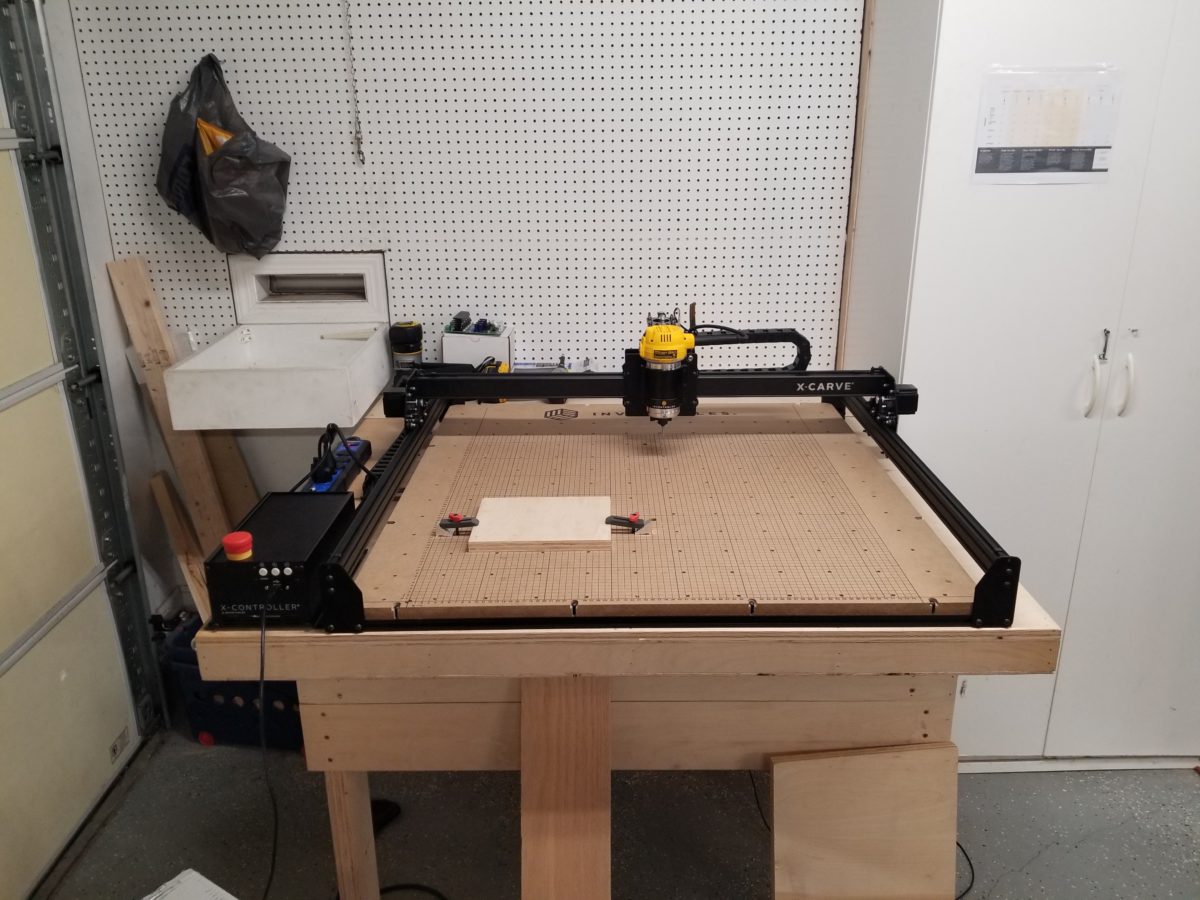 After nine hours of assembling the X-Carve, this is the final product. Now it's time to make a masterpiece!!