Blacklight Fun For Halloween. This year I had a lot of fun with fluorescent paint and vintage cat designs. I know I am late to the blacklight / fluorescent game, but better late than never. Rather than do my usual display I decided to change it up a bit. One portion of the dining room is very dark, and it seemed like the perfect place use a blacklight. Even in the middle of the day it's dark.
It was easy to find the exact pictures I wanted to use. I Googled Vintage Halloween Cats and quickly found the perfect faces. Hubby was able to cut them out on the CNC machine with ease. I have absolutely no artistic skills so I needed him to make decorations that I could easily paint.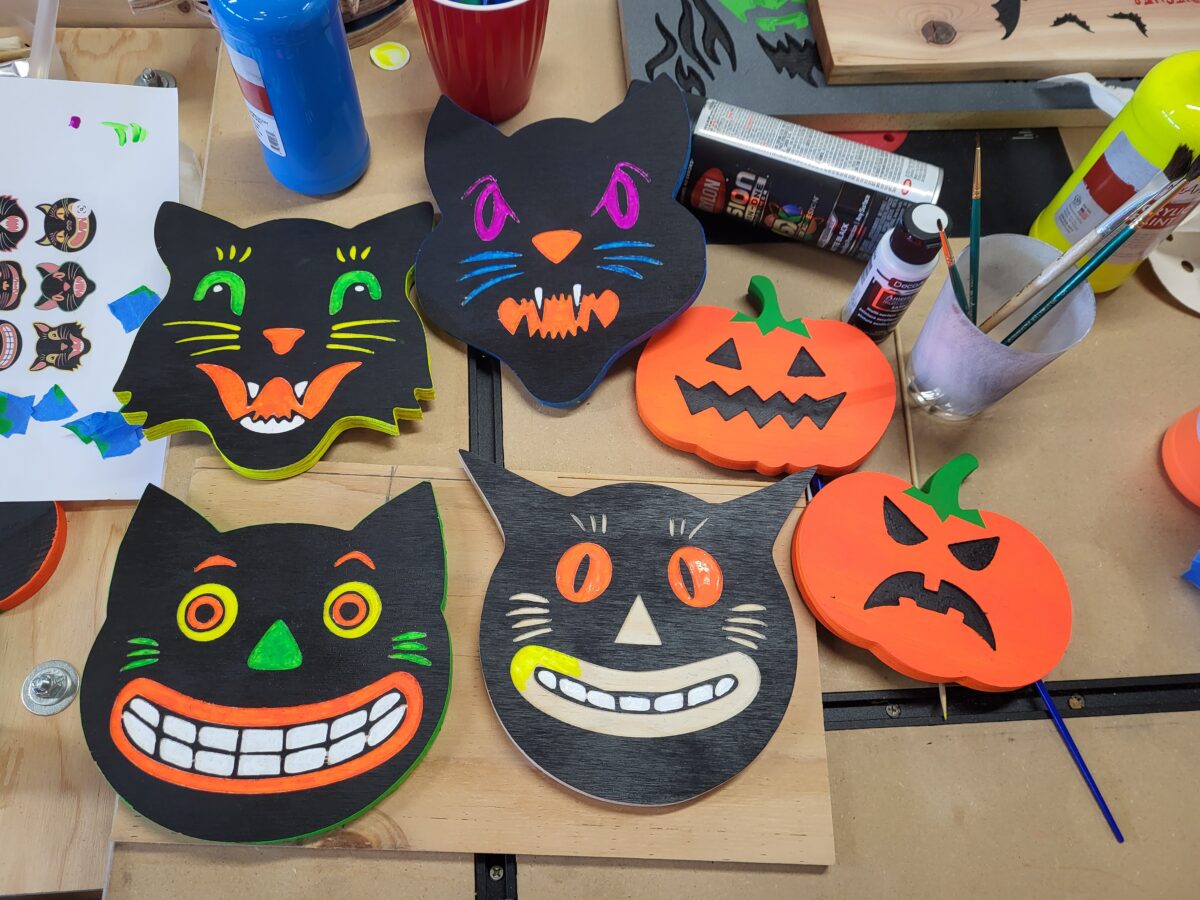 Looking back I would not have used the blue or the dark violet paint. It glows beautifully, but I don't think it really matches well with the style of cats I painted. I bought the paint off Amazon, and I absolutely loved how it turned out. Most of it was done in one coat, and it wasn't all that expensive. The brand is Handy Art Student Acrylic Paint in the 16oz bottle. The prices were anywhere between $8.50 to $17 a bottle. The $17 price tag seems high, but they are nice and thick, and a little goes a long way. I have a very short attention span, so I only put one coat on each cat and it glows super bright. After painting 7 cats and 6 little pumpkins, I still have very full bottles of paint.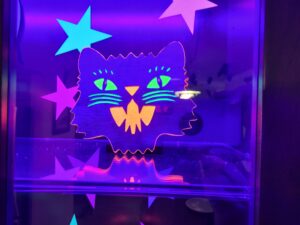 I originally had just the painted cats and pumpkins displayed, but it was definitely lacking the punch I was hoping for. This was easily resolved by cutting out stars of a mix pack of Astrobrights Glow paper. Regular white printer paper also shows up pretty bright under the blacklight, so just if you want to keep the project inexpensive or just use what you have around the house, the white paper works great. I printed out a moon face on regular white printer paper and he looks awesome hanging out in the top left corner inside the cabinet.
The stripes on either side added a neat touch as well. They are paper streamers taped with painter's tape to the top of the shelf. It's a cheap way to make a huge impact. I have to clean the ends up a bit, but I started getting excited about what desserts I will display and got distracted.
Now, just to keep hubby busy I asked him to cut out a flying witch and a moon to give my decorations that extra pop. I was happy to see that the yellow poster board I bought at the dollar store glows brightly even when the blacklight isn't directly on it. What a cheeky little moon!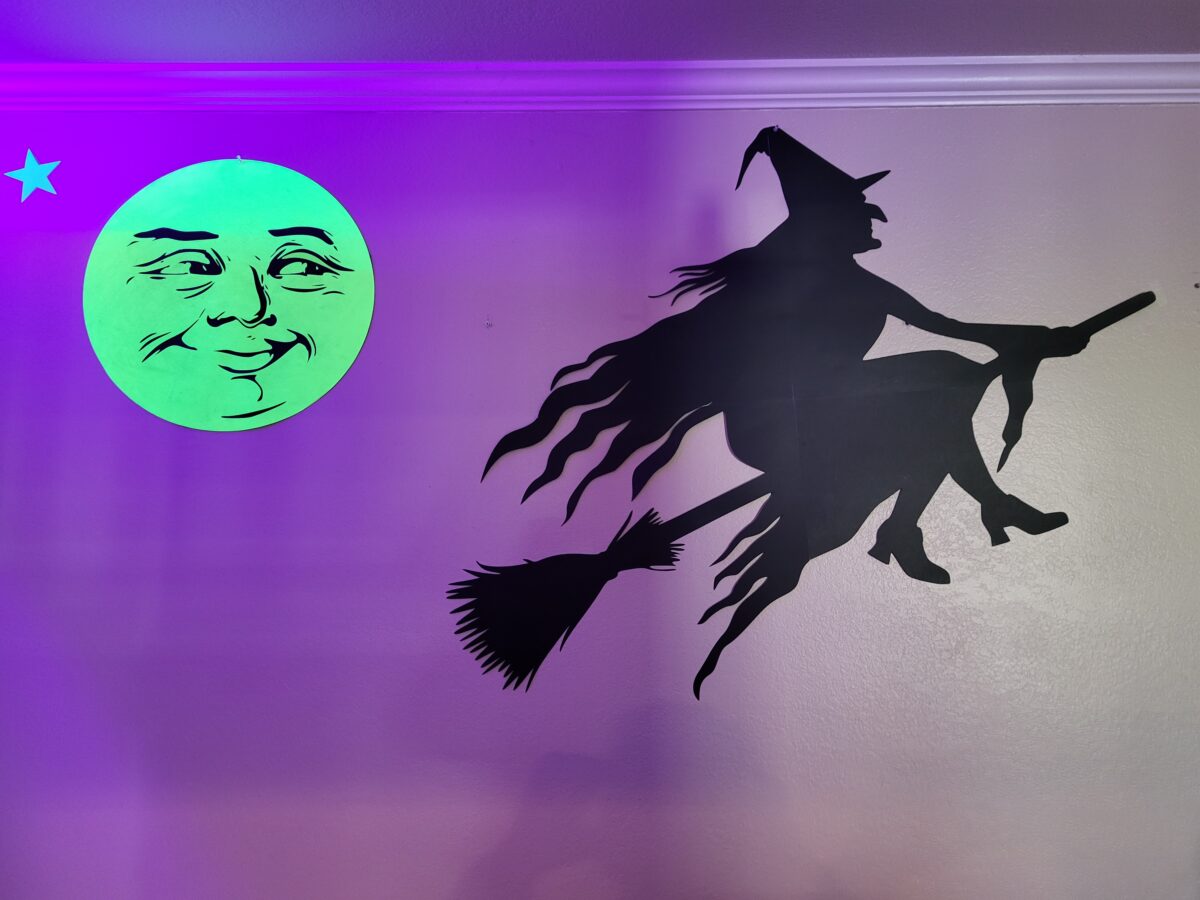 I have been experimenting with liquids that glow under the blacklight and I found a super cheap and very easy solution that I will be adding to the display. You can click here to see how I will be making spooky and very impressive glowing potion bottles on Halloween.
That is all for now. Halloween is a week away, and I would like to think I am done making decorations, but I wouldn't count on it.