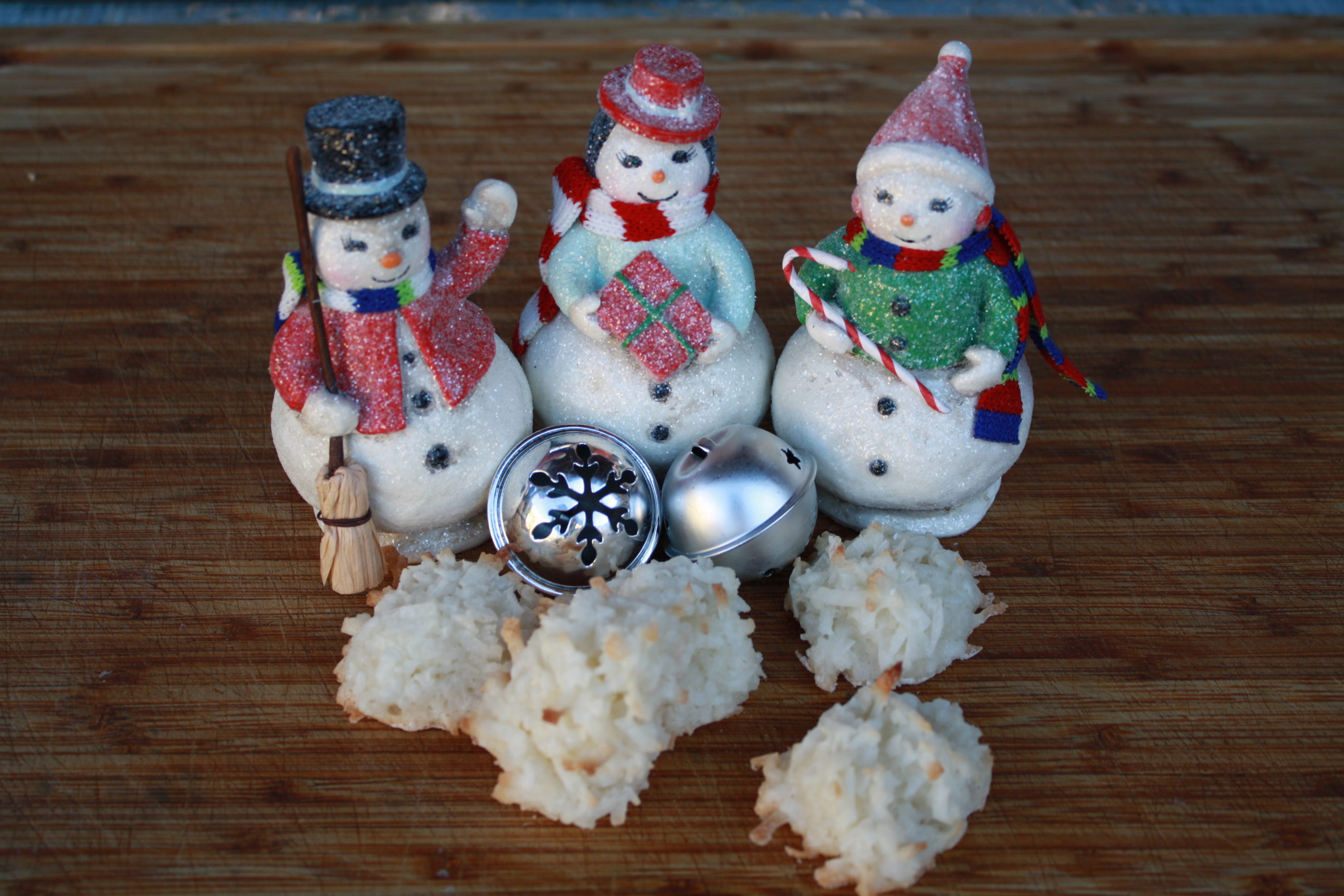 I love Coconut Macaroon Cookies. Mainly because they taste delicious, but also because you can make three or four batches pretty quickly. I add these cookies to the Christmas cookie plates I hand out to my friends and family each year. As I have said before, I really like to give my friends a variety of different looking cookies to make the plates special. If I am looking to add a bit more color I will lightly sprinkle red or green colored sugar over the cookies before baking. Or you can dip them in chocolate after baking, but then you won't want to share! I got this recipe a few years back from the back of a package of Baker's Flaked Coconut. Enjoy!
Ingredients:
1 pkg (14 oz.) Sweetened Coconut Flakes (5-1/3 cups)
2/3 Cup Sugar
6 Tbsp. Flour
1/4 tsp. Salt
4 egg whites
1 tsp. Almond Extract
Directions:
Heat oven to 325 F
Combine coconut, sugar, flour and salt in large bowl. Stir in egg whites and extract until blended.
Drop coconut mixture into 36 mounds, 2 inches apart, onto greased and lightly floured baking sheets, using about 1 Tbsp. coconut mixture for each.
Bake 20 min. or until edges are golden brown. Immediately remove from baking sheets to wire racks; cool completely.