Photo from The Girl Who Ate Everything blog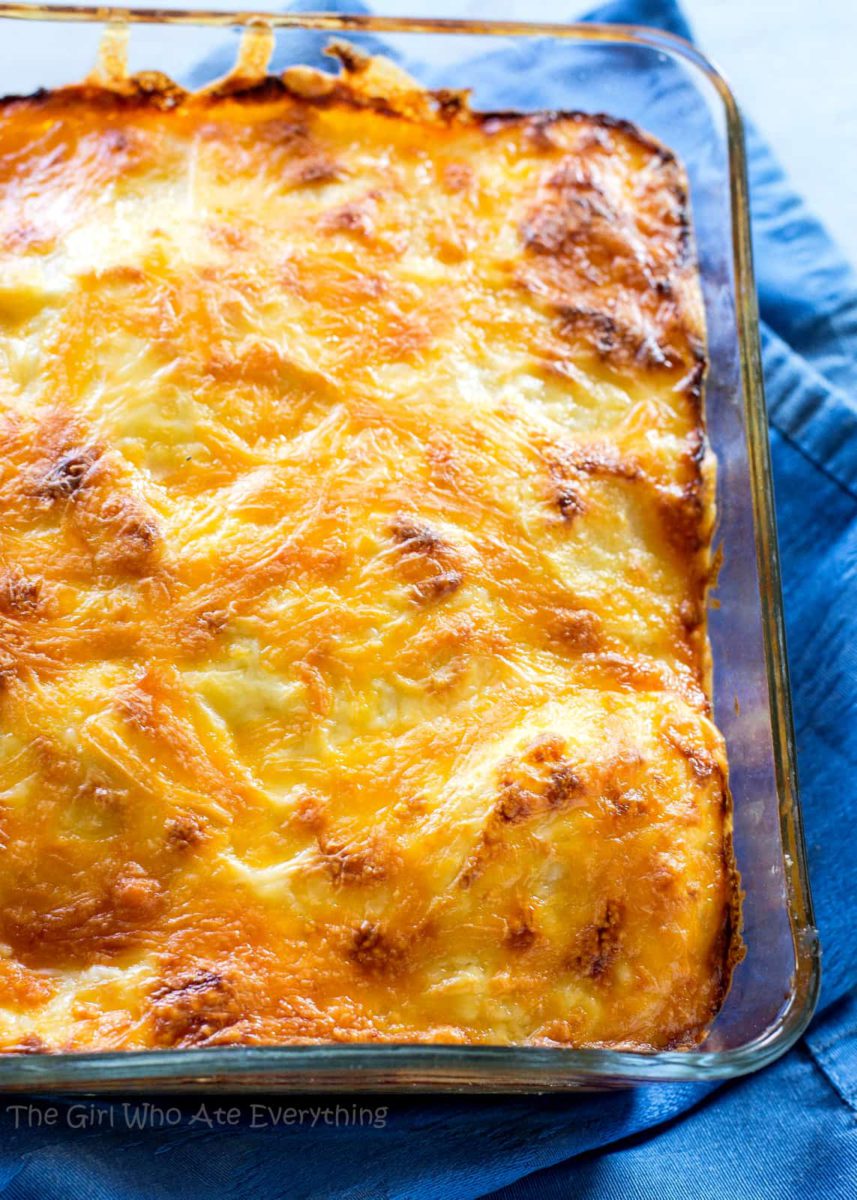 This recipe for scalloped potatoes from The Girl Who Ate Everything blog is an absolute must to add to your recipe box/ binder. The first time I made it, it came out beautifully and both of my boys gobbled it up and asked for more. In my house you eat what's in front of you. I will not make anything special for those who don't like what is on their plate. I will also not make something twice if they really hate it, so I am reasonable. The true test if my boys like it is if they ask for seconds. They not only asked for seconds, but they asked for thirds as well. There wasn't any though. Hubby and I gobbled it up fast as well. Unfortunately the first time I made it, I didn't bother to take any pictures. It looked beautiful… really really beautiful. Unfortunately, last nights attempt at it came out horrible. It looked weird and I started to burn it. This was all my fault though. I cooked it at the wrong temperature, and then tried to make up for it using the broiler. For the record… that doesn't work. Hubby assured me that he could fix it and we are having it for lunch today. The beautiful pictures of the Scalloped Potatoes are from The Girl Who Ate Everything site. The scary pictures of the scalloped potatoes who look like they are asking for a quick death are mine. YIKES! Don't let my pictures scare you off though. This is a fantastic recipe. Easy & Delicious.
Instructions for Scalloped Potatoes
Preheat oven to 350 degrees.
In a small sauce pan, melt butter and stir in flour.
whisk in the milk and season with salt and cayenne.
Cook sauce on low until smooth and boiling, stirring occasionally with a whisk.
Reduce heat and stir in 1 cup of the cheddar cheese.
Place a half of the sliced potatoes in a lightly greased 1.5 quart casserole dish (8×8 or 9×9 will work)
Pour half of cheese sauce over potatoes.
Repeat with second layer of potatoes and cheese sauce.
Sprinkle the remaining 1/2 cup of cheddar cheese on top.
Top with some paprika for color.
Bake uncovered for about 1 hour at 350°F.
Okay… now for my scary picture…..